From Paris to Palm Beach, the past and present collide, bringing inspiration from the 1960s to design aficionados on both sides of the pond.  On a recent trip to
Paris Deco Off 
this was apparent in showrooms, salons and galleries. Pierre Frey opened its archives for the first time, to celebrate a collection of archival inspired prints by designer Vincent Darré, (shown above) and it was like being a kid in a very groovy candy store.
From there, a visit to the Cartier Exhibition at the
Grand Palais
proved a feast for 
the eyes. I was amazed at how many American Beauties, from Elizabeth Taylor and Grace Kelly to Lee Merriweather Post, were fans. And yes, that proverbial cat, the panther, came to life on brooches, bracelets and necklaces .
The '60s seemed to be a common thread throughout the journey – from fabrics to jewelry to fashion. At a dinner at the Alcazar in St.Germain my circa late sixties vintage Mondrian-style dress fit right in with a groovy and eclectic assortment of editors and style makers from
Avery Boardman
President and man-about-town Dennis Scully to new
Oscar de la Renta Home
Creative Director Carolina Irving.
French Artist extraordinaire
Philippe Berry
was also at dinner. His art (such as the famous
Trois Beaux Ballons
sculpture, below) and furniture-as-art (such as the Giaccometti-inspired bronze cocktail tables as seen grouped dramatically in
ELLE Décor
, below) exude a lot of sixties-ish influences: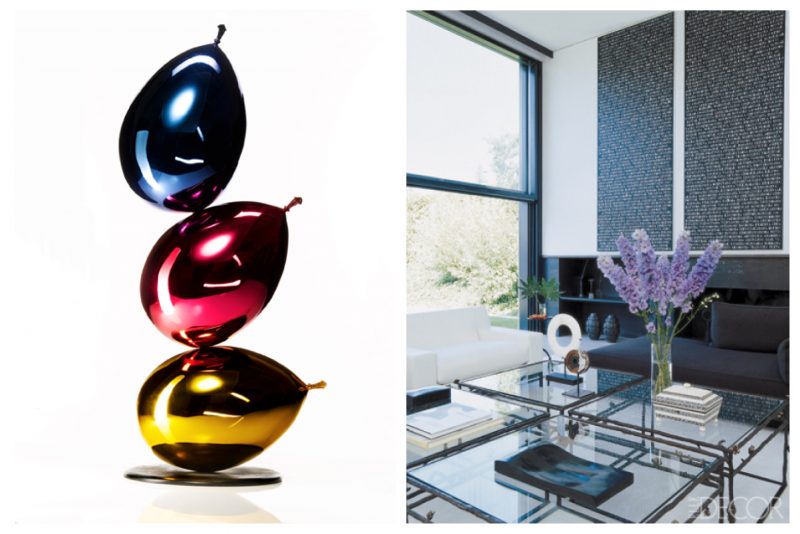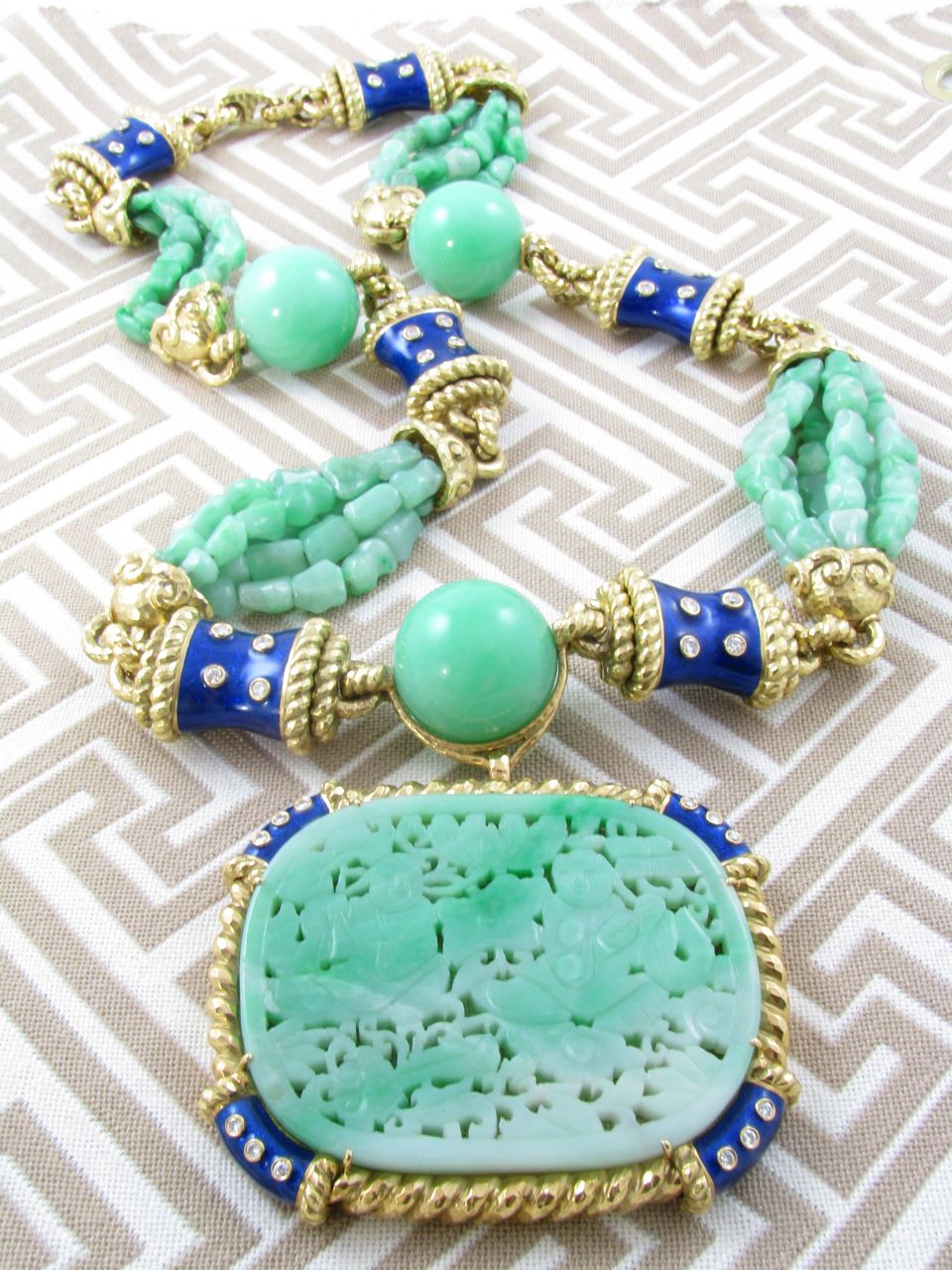 Of course I can never have enough vintage jewelry inspiration, so we popped over to one of my favorite museums 
The Norton Museum of Art
 which is nearby the show. It is small and manageable with consistently great special exhibitions. This time there was 
David Webb: Society's Jeweler
 featuring his masterful jewelry (all made in America) worn by so many stylish women in the 60's. These pieces graced the swanlike necks and slender wrists of legends including Jacqueline Kennedy, Doris Duke and Diana Vreeland.  I'd forgotten how much editorial space magazines gave to jewelry in the 1960s. Here's a taste of what we saw. I imagined others who saw this exhibit running over to Camilla's spot at the show to scoop up some great pieces.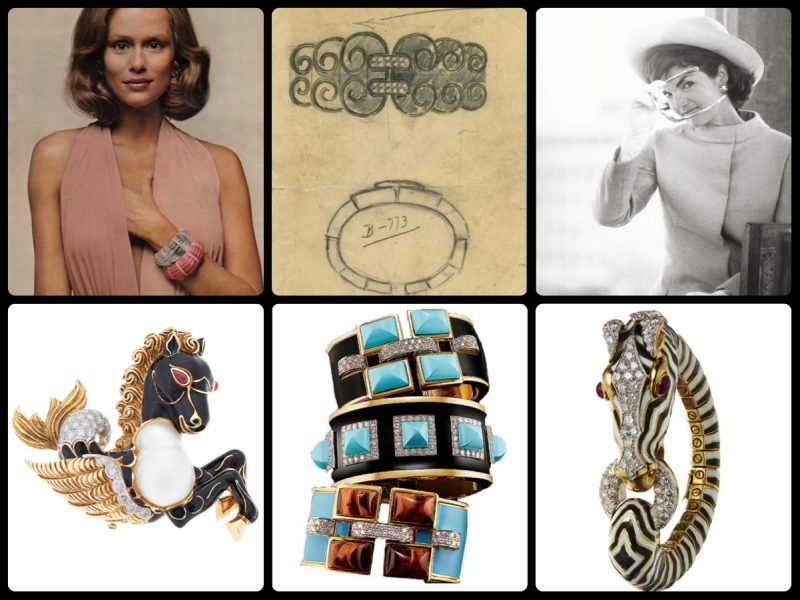 Back at the Show, at 
Cavalier Galleries
, Ron Cavalier had so much coolness from the era, including one of the last copies of 
Taschen's
 beautiful Beatles limited edition boxed sets of "those" photos by the extraordinary Harry Benson. There were even 1965 Rolls Royce parts reconfigured to be coffee tables and wall art – the ultimate in recycling.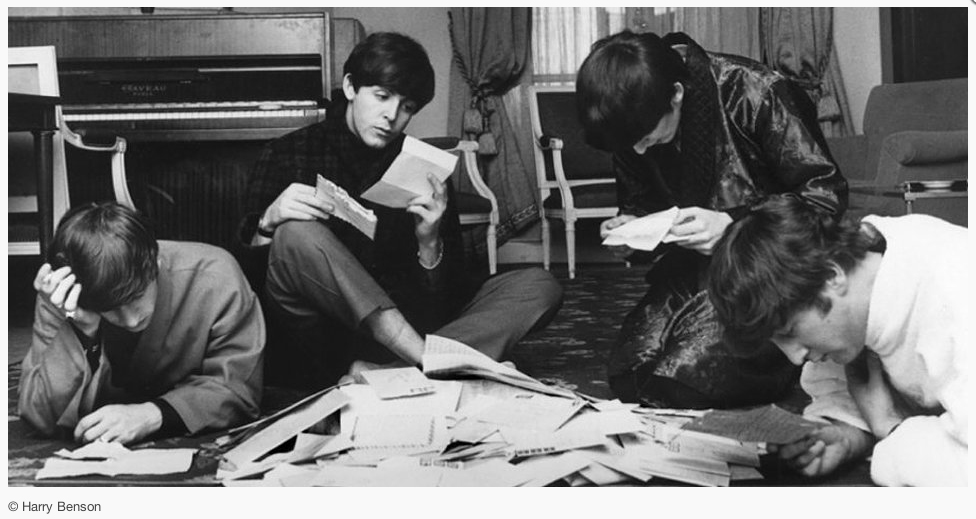 Bringing things full circle things full circle, back at the Norton, we adored To Jane, Love Andy: Warhol's First Superstar where that icon of the '60s, Jane Holzer the muse/fashionista turned up everywhere from magazines to movies, and yes, she still lives in Palm Beach!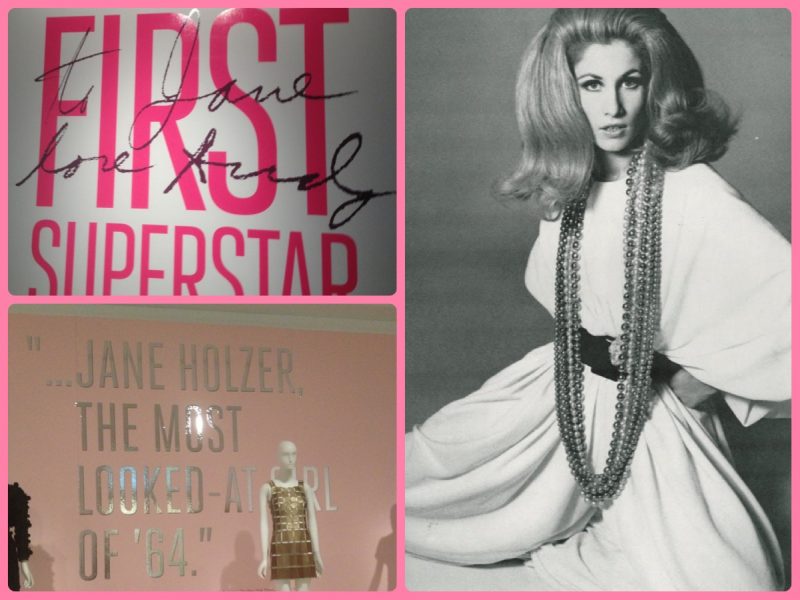 Fittingly, we finished the day of with a piano performance piece by John Cage called 4'33" where you sit silently for 4-plus minutes and the audience
ambiance creates the piece.
If that isn't something from the 1960s, nothing is. Hope you enjoyed. – Beth
Photos in this post: Taschen.com, CBSnews.com, interior design.net, architectural digest.com,  Beth Dempsey, Camilla Dietz Bergeron, ELLE Decor, Philippe Berry.