A Dream Client
Downtowns have always been an integral part of the community. With such a fast-paced society and a technologically driven culture taking over, it is more important than ever that we support our downtown retail shopping scenes.
---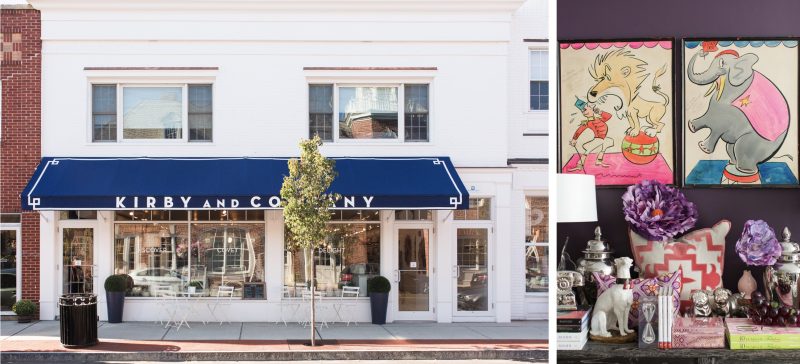 Retailers who can capture their target audience and provide them with properly merchandise products and services are still thriving today. One example is Kirby and Company, founded by Elaine McCleary in downtown Darien, Connecticut. Not only is she a brilliant merchant, she knows how to market the store appropriately for her target audience. After working in the local retail environment of Juliska, McCleary identified the need for gifts and accessories and capitalized on it with her first retail shop, Kirby and Company, established in 2014. Targeting people who love color, family, happiness, and friends. After spending time getting to know her customers and utilizing the analytics of digital marketing, Elaine noticed a void in the marketplace for young women from ages 8 – 26, going from backpacks to first apartments. A place for girls and young women to buy affordable gifts and décor for themselves and friends along with a space that was speaking to them and not down to them. With the success of Kirby and Company, Elaine had the push and the perfect solution to open a second store called Kirby Girl.  In marketing terms, she definitely provides the customer with a unique value proposition and offers just the "right" product and the "right" price in the most appealing way. She makes her clients "feel good" about what they are purchasing.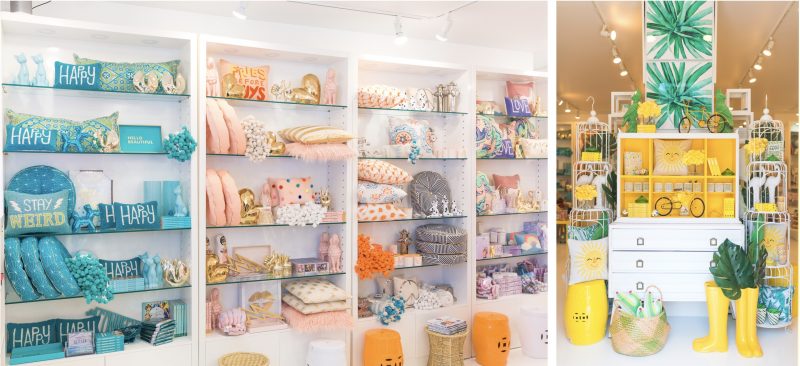 From our perspective, as the PR and Marketing firm, Kirby and Company along with Kirby Girl are a dream client. They came prepared with the right marketing tools including a message, audience, graphic materials, keywords and more; giving us the opportunity to communicate a well-prepared message to the media. For their recent launch of Kirby Girl, they created vibrant yellow and white striped wall for selfies, a logo and tagline with a story, hashtags, and fabulous photography. With all of the right ingredients, we were armed with the right ammunition for a successful press launch.  We created a day for press to preview the space prior to opening including influencers, bloggers, journalists and stylist who were like kids in a candy store (literally with Kirby Kandy!). Investing in great photography is "key". Case in point, photographer, Julia Dags captured the joy and color of the store. Elaine's memories of her grandfather's saying inspired the "Stay on the Sunny Side of the Street", this saying reinforces her brand and her mission to empower her target audience- young woman or the young at heart. She successfully captured not only the media's attention but also the hearts of the community. Local stories have started to be published, check them out in Serendipity July/Aug 2018, Lemon Stripes, Prettypinktulips, Darien News, Neirad, New Canaan & Darien Moms.
Kirby Girl is on the road to a sunny future.  Cannot wait to see what's in store this Fall.